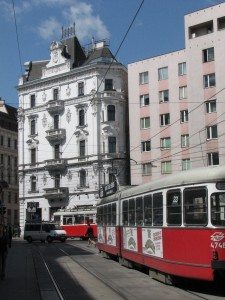 Life is great.  I know this is the least interesting part for everyone else.  Who really wants to get a postcard from Hawaii saying 'It's beautiful here!"  I should begin anyway with what a big success our Austrian Adventure has been so far.  We've seen opera and ballet, visited Eastern European countries, gone skiing in the Alps, and eaten an enormous number of pastries.  An unexpected bonus has been the family time.  Since we are somewhat isolated here, we spend a lot of time just the four of us and this is wonderful.  We have some new family traditions now – heading to a "heurigan" (wine house) after school on Fridays if we are in town or taking the tram whichever direction comes first.  We've maintained the weekend pancake tradition but it has metamorphosed into Swedish pancake/crepes with Nutella and "schlag"(whipped cream).  The girls are growing and learning so fast it's hard to keep up.  Logan goes on exciting field trips for school, is loving piano lessons, and can say "fart" in several languages (I know I know).  She plans to be reading before we leave Austria.  Zoey can ride the public bus, transfer to the tram, and meet us after school all by herself.  She's very astute about cultural differences and is pushing herself to learn as much German as she can.  We've also been watching a lot of Gilligan's Island (in English of course) and Hannah Montana (in German) so they are maintaining and culturing their American heritage.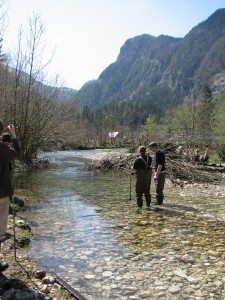 I spent 4 days at the Lunz Biological Research Station (one of the oldest in the world) to observe a course on freshwater ecology (taught in English)and I have a 3-day restoration tour planned in June as well as a raft excursion to the Danube Floodplain Park.  My course has gone well – I think.  It's hard to tell as the students don't speak too much.  Each lecture, I have co-taught with a different Austrian colleague and so, whether or not the students like it, I have had a great time, and gotten to work with wonderful people.  Interestingly enough, I have learned a great deal about PNW rivers and research as I am responsible for bringing that perspective to a wide variety of topics. 
Bill has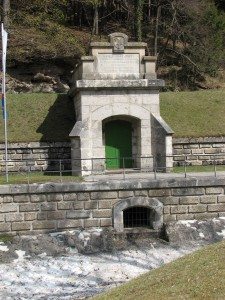 now connected with the Vienna Water Department and a host of people working on forest restoration for the City of Vienna's watershed.  He's been editing a manuscript for a Ph.D. candidate from Bhutan, is lecturing in a forest management course, went to and presented at a forest restoration conference focusing on developing nations, and is drafting a comparative paper.  We also plan to submit our book proposal and the first 4 chapters to several agents before we leave Vienna.