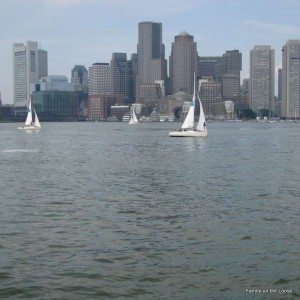 What is so fun about waking up in a foreign city with a guidebook, a wide open day ahead, lots to see, time for an ice cream, and a few select adventures on the agenda?  It's hard to put your finger on it but, it's fun and educational and family-bonding, and even relaxing … all in one.  Why not do it at home?  Dig out the guidebook you keep for guests (or invest in an up-to-date guidebook) pick a part of the city you rarely visit (maybe a spot with a cultural theme?), identify something interesting or odd or toursity to do there, pick a museum you've never visited on the other side of town, and scan the restaurant reviews for something quintessential but not too spendy (and where you've never dined before).  Next, figure out the bus schedule (driving and parking is not fun  in your own city) and how to get around the city by foot and bus.  Save some of your budget and plan some of your time for afternoon refreshments.  If you have an infant, plan a little less and time your museum visit for a stroller nap.  If you have a pre-teen or teenager, maybe they can plan to explore something independently while you read a book at the coffee shop just close enough.  Pack a day pack the night before, get a good night's sleep, and head out.   If you live in a small town, take the bus into the nearest bigger town or big city.
Hopefully, the day will expand in front of you.  There's more time in a day than you think if save it all for wandering, exploring, eating, and enjoying.  My guess is that you might be amazed at all the things you've never done in your very own city.  Have your Seattle-born kids ever been to the top of the space needle?  Have you taken a duck tour in your own town?  Gone the local history museum? What about the toursit attraction in the next town over?
While you're at it, send postcards!  Send them to out-of-town cousins or friends to encourage them to visit.  Trace your route on a city map.  Make a timeline of your own city's history.  Create a scavenger hunt of photos (cool views of local icons or funny details that might otherwise be forgotten) that your next out-of-town visitor needs to find when they too spend a day visiting your city.  Use the maps, bus schedule, history information, and photo hunt to make a small folder of information (booklet, 3-ring binder) that lives in your guestroom.