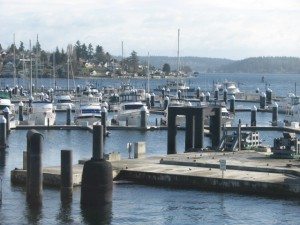 Bremerton WA – A great destination for kids? Yes! Bremerton is the home of the Puget Sound Naval Shipyard and that's all many Seattlites know about it. But, we have spent a night or two here every year for the past few years and there is more to explore every trip.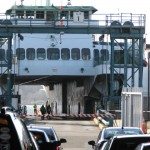 Pick a sunny day and walk on the ferry right from downtown Seattle. Bring bathing suits and wading shoes for the kids and, perhaps, a picnic! In just under and hour, you'll disembark at the new ferry terminal complex with beautiful benches, stunning views, and easy access to shops, hotels, and activities. You can walk right over to the Waterfront Fountain Park and the Harborside Fountain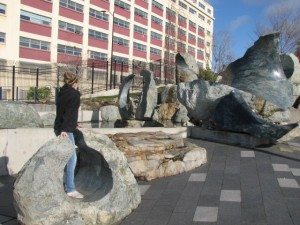 Park. Both are impressive. You can wander the board walk and even tour a submarine, the USS Turner Joy. Be prepared to duck, climb, and maybe even get a little lost. It's fun. There's a new Naval History Museum too but we haven't visited it yet. So far, we've found two great restaurants (one in walking distance) that are also perfect for kids.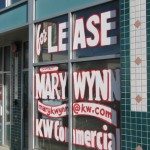 There's no ignoring the sad history of a downtown core that pretty much dumped the city for cheaper taxes down the road. There are plenty of empty storefronts and several seedy bars. But, hopefully, the visitors that come to enjoy the fountains, the naval history, and the public art will help this waterfront city build a new future. For a fun-filled day-trip or overnight* from Seattle with kids, it's hard to think what more you could ask for.
*Lodging suggestions: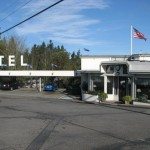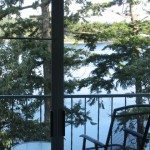 If you bring a car on the ferry, stay at the Flagship Inn with the kid-friendliest front desk you can imagine, videotape rentals (yup, VCR tapes), a swimming pool overlooking the water, and balcony rooms that also overlook the water through huge big old trees, fresh cookies up front all day, fresh fuit available all day, and continental breakfast included! OK the hallway between the rooms isn't warm and cozy and the walls are cinder block but the beds are super comfy and every detail says that the owners take pride in this business. Enjoy!
If you walk on the ferry, you can stay right at the terminal in the modern Hampton Inn and Suites. Some rooms have great views, there is a small pool, and the complimentary breakfast includes make-it-yourself waffles and fresh fruit. It's a chain hotel but it's a chain hotel in a nice and convenient location.

Bremerton on Dwellable