Vienna ist für kinder!  Vienna, Austria boasts castles, boat rides, music history, gorgeous Hapsburg-yellow buildings, and fantastic parks.  We lived in the 19th district of Vienna for six months with two young kids and we fell in love. Many activities and museums are designed specifically für kinder (for children) and others are just naturally fun für kinder. Here are a few of our favorite hidden family hotspots.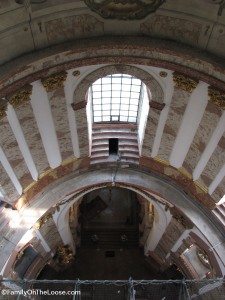 Climb the cupola. Karlskirche is a huge baroque church on the edge of Karlsplatz, one of the main parks in downtown Vienna, just outside the ring.  The church is impressive for adults but what's fun für kinder is to take the elevator up inside the church and then climb the scaffolding up several more stories until you are standing right up inside the cupola. The whole contraption feels a little unstable and there are few railings but it has supported 100s if not 1000s of tourists every day for many years.  Personally, I would never bring a toddler up there  – one might be tempted to squeeze his hand so hard it hurt for fear of his slipping over the edge.  But for older kids, this climb is a just-nerve-wracking-enough adventure that might even get them excited about church art. This adventure could potentially even entice a teenager to visit another church someday and to look at the ceiling in a new way.  Kids might be able to imagine what the artists really went through to paint the ceilings of all those churches across Europe. In case you do have a toddler with you, there is a neat playground just outside.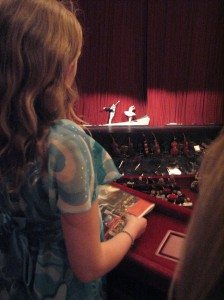 Make sure you get inside the State Opera House.  A family visit to the ballet in Vienna is not to be missed even für kinder.  The inside of the Opera House with its grand stairways and ornate ceilings is half the fun. You can buy tickets on-line in advance but we've had the best luck visiting the ticket office just across the street from the Opera House.  Usually the line is reasonably short. Every person who has helped us has spoken fluent English and has worked to get our family the best possible tickets.  Ballet is only performed at the State Opera House every couple of nights so plan early.  For every performance, a number of seats are reserved at €15 für kinder (under age 13).  These can be any seats in the house as long the child is accompanied by an adult.  The best deal is to buy your kids a front row ticket in a box on the second or third level.  Each box, cloaked in red velvet, seats only seven and has a private door and a small antechamber.  They are a special experience but choose only the boxes with a generally center view of the stage.  Unlike modern opera houses, not all seats have a view of the stage.  Ask if you are unsure!  Buy yourself a ticket in the row just behind your kids.  These tickets are usually much cheaper but don't have quite as grand a view as the seats in the first row. You can lean forward over your child or slip up to the first row and let your child sit on your lap. Want a taste of opera? There are standing places available for under €10 that come equipped with a leaning bar. Your teen might not be willing or able to stand for an entire performance but a one-act-taste is certainly worth the price.  Just a visit inside the building as the Viennese arrive for the opera is worth €10. You can also book a tour during the day, but there is so much else to do in the city during the day.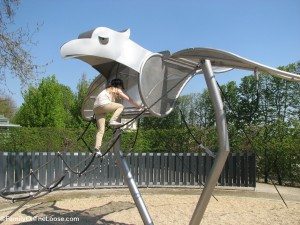 Live the royal life.  Schloss Schönbrunn has dedicated an entire wing to the Children's Museum.  Details are given in German and English at www.kaiserkinder.at (a funny website name that translates to Emperor Kids).  The website is written für kinder from the perspective of the palace ghost – just to give you an idea of how kid-centric this palace can be!  It is a relatively sparse museum with just one clear activity in each room.  Kids can move through at their own pace and are likely to learn one memorable idea in each room.  For example, kids can dress up in royal clothes in one of the large entertaining rooms and set up a banquet with plastic food and fake china in the fancy dining room.  On the Schönbrunn grounds there is a hedge maze with a playground centered on a giant bird sculpture that you can crawl inside and "fly", as well as a wonderful zoo with thick Hapsburg-yellow walls and the best rainforest exhibit we've ever seen (time your visit for the afternoon storm).  We always get a kick out noting that "there is a biergarten in the tiergarten".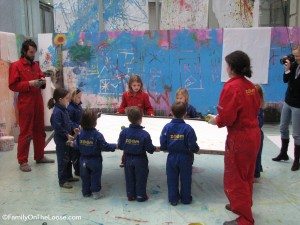 Zoom! The children's museum in Vienna is not like any U.S. children's museum we've ever seen.  You can't just show up and wander around.  There are classes and scheduled exhibit viewings which you must pre-register for in advance.  Luckily, preregistration is easy!  Call or stop by (almost everyone there speaks English) and register your child for an age-appropriate event.  There is usually at least one event in the art studio for which kids don coveralls and get messy.  Parents are not expected to stay but if your child is shy, you'll be welcomed to watch from the side.  If your kid(s) are happy to stay alone, you can sneak out to visit any number of art museums that are just a few steps away in the Museum Quarter.  Zoom also hosts one rotating exhibit that is visible from the courtyard – it's big, hands-on, and creative.  Even to visit this special exhibit, you must pre-register.  At your start time, there will be a presentation (in German but one of the docents has always volunteered to translate for our kids) that prepares the kids before they enter.  Generally you accompany your kids to this exhibit – you'll have fun too!  At Zoom, you can also register your older kids for a few hours in a film studio or visit Zoom Ocean with your youngest kids.  Next door to Zoom is the WienXtra – KinderInfo office offering wall-to-wall brochures on family activities.  The office isn't really meant for tourists (its real audience is the locals), but there's lots of information inside that you'll find handy and it has a neat small indoor playground as well.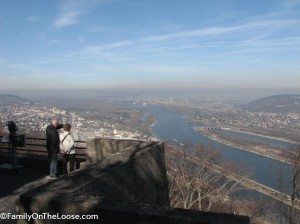 Get a view from the zoo at the top of the vineyards.  From the city center, take the 38 tram to the end of the line in Grinzing.  Cross the street and hop the 38A bus heading up the mountain (check whether it goes only to Cobenzal or whether it goes all the way to Kahlenberg or Leopoldsberg).  The bus winds through neighborhoods and eventually heads up into the woods to a small, hilltop animal park and winery called Cobenzal.  If you're ready to stretch your legs, get off and enjoy the view, the animals, and a glass of wine. Cobenzal is the perfect Austrian family destination – local wines served outside on old wooden tables and a mini-zoo für kinder. The zoo has goats, rabbits, cows, chickens and other family animals along a short hillside trail.  It is open on weekends and holidays. It is also open T-F in summer.  In nice weather or with a little extra time, you can wander behind the beer garden into the wienerwald (Viennese woods) beyond or down into the gorgeous vineyards that line the lower parts of the hillside.  Hop back on the bus heading up to Kahlenberg where the views overlooking the Danube River are unparalleled.  Buy a coffee and a souvenir at the small shop or even slip into the Hotel Kahlenberg for a hot chocolate and a slice of cake.  If you're feeling adventurous, buy a map and head on to Leopoldsberg for more views or a trek down several kilometers to visit the monastery in Klosterneuberg.  If you are willing to walk all the way down the other side of the mountain, there are both trains and buses back to Vienna.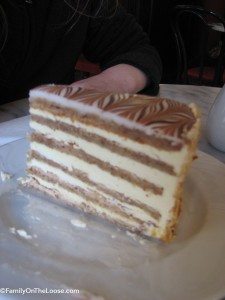 Eat dessert! There are a lot of special desserts in Vienna and you will surely be distracted by the awesome slices of cake on display in nearly every café.  But you and your kids should not stop there.  Try some Kaiserschmarm ("Emporer Nonsense") at any local restaurant.  It's difficult to describe – imagine a merger between donuts and pancakes that retains an emphasis on powdered sugar and jam. Yum! Definitely für kinder! Don't miss Apfelstrudel in it's many forms and be sure to sample Moor im Hemd, chocolate cake with whitesauce (the name has a politically-unpleasant translation that is currently under debate).  The little colorful macaroons at Oberlaa Bakery are deviously delicious (and expensive) and the round ring cakes for sale in nearly every grocery store and bakery are a miraculous form of marbled pound cake called Marmorgugelhupf (just try saying it three times fast!).  Ask locals where to find the best and you will hear a wide variety of strongly held opinions.  Don't forget to scour the grocery store for all sorts of gummy candy and special chocolate für kinder.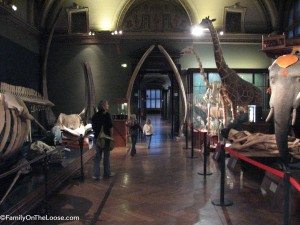 This is only the tip of the Austrian iceberg. Other great museums for kids in Vienna include the Naturhistorisches Museum in a fabulous building with an awesome staircase and 100s of animal displays, and the Haus der Musik with its great interactive exhibits and visualization of sound waves.  The Prater, with its famous red Reisenrad or "Giant Wheel" is fun for all ages. And, after you've explored Vienna, there are 1000's more fantastic family-friendly activities just a train ride away. Book a ticket and go!