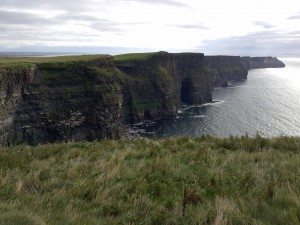 I just finished a book that I originally really didn't want to read, '360 Degrees Longitude' by John Higham.  Traveling? Awesome! Other people's travel memoirs? Not my thing.  But, my best friend said "read it" and, well, actually I ignored her for over a year but when she said "Seriously, read it!" for the 5th or 6th time, I caved and ordered it.  I then carried it around for months and finally opened the front cover a week or two ago.  And, guess what? I enjoyed every page!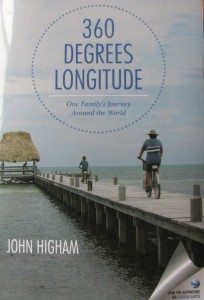 It's the story of a family traveling around the world.  As they plunge from Silicone Valley into Europe and then Asia and finally into the remote Amazonian jungle and over the Inca Trail, I started remembering travel details, travel lessons, and feelings.  By the end of the book, I was sharing in their vision of just how small and fascinating the world can be and spending a lot of time thinking about the value of travel.
The Highams apparently designed the first part of their itinerary around our past travel destinations – England, Prague, Krakow, Denmark, The Vatican City, Thailand.  In each of these locations, I could see the place with fresh eyes and yet remember funny anecdotes or similar experiences.  For example, I first visited Prague as a refuge from the high prices of Scandinavia.  The Highams fled there to avoid high prices as well.  In Krakow, they searched medical facilities for a wheelchair.  In Krakow, I developed a raging fever and ended up in a white-tiled medical facility being treated by a kind woman doctor who actually had one of those round silver lights strapped to a headband in the middle of her head – like a doctor in an old movie.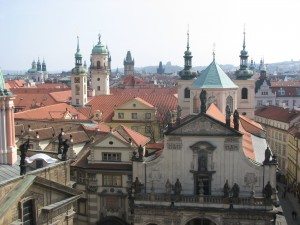 Amazingly, she even sterilized her instruments with an open flame.   It was the year 2007!! As I traveled with the Highams, these fragments of travel memories came fluttering in and made me crave the discovery of new places and the intensity of family time on the road.
As I finished up the book, I also stumbled on a little blog post – a ramble really – about the value of traveling and independent blogging as an antidote for mass media.  The author discusses how fear tactics sell magazines at the cost of increasing prejudice and reducing the willingness of many families to venture out to new places.  Just barely below the surface of the memoirs and travel stories in '360 Degrees of Longitude'  is a nudge to families to get out there and show the world to their kids.  The success of this one family (and it wasn't perfect and it wasn't easy) is an inspiration to others to manage their fear of the unknown and conquer their prejudices.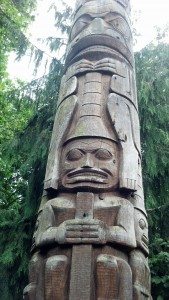 Not to give away the end of the book but, the Highams do go home at the end of their trip.  And that's the part of the book that really struck home for me – their experiences in coming home.  After living in Vienna for 6 months, coming home was a difficult experience.  We were uprooted from our new and exciting life and deposited back in a familiar land of routines.  Everyone asked us about the trip.  No one truly wanted more than a 1-sentence answer.  We shared something together that we simply couldn't communicate to our friends.
And, once we got home, we missed family time!  After 6-mo of mostly wonderful togetherness, arriving home meant being pulled in a million directions by soccer carpools, old friends, and work.  It was challenging.  Interestingly, our Viennese friends found the same thing in reverse.  The mom lamented that while living in Seattle, she had been cooped up in a little apartment with no one but her husband and daughter.  When she happily returned to Vienna, the one thing she missed was "being cooped up in a little apartment with just my daughter and husband".
I find that I think about the Highams and their trip regularly.  The candid and open nature of John's writing drew me into their trip.  Even though I started the book kicking and screaming, I ended up enjoying the journey tremendously.  And, like all good books, it made me think.  How can families find that spirit of adventure and togetherness without taking a year off from work and school and friends?  Where would we go if we had a whole year? How much did the constraint of their strict budget contribute and add value to their trip?  And, what is it that I really want my kids to learn from our adventures? Well, a big part of what I want from our own adventures is simply family time.  That is absolutely true and something I hadn't fully realized.  Another big part of what I want from our travel experiences is to cultivate the joy of discovery in my kids.  We had a great experience last weekend that really brought this home.  Disappointed to have missed the Thai festival (they actually ran out of food!), we stumbled into a Trinidadian restaurant.  The music, the unfamiliar menu, the casual wall decorations, and friendly waiter all put us in a traveling state of mind.  We shared our dishes, the kids tried some pretty spicy food, we chatted with the owner, and we joined in the restaurant's 7th year anniversary party including a little glass of champagne and a yummy cassava cake.  I was so proud of my kids, not for trying new foods or for being polite but for being able to slip into a traveling spirit so seamlessly – without fear or prejudice but with joy and enthusiasm.  Maybe family travel is not so much about the trip itself (though the trip itself is pretty awesome!) but about training ourselves to simply tumble into another world and revel in the differences.