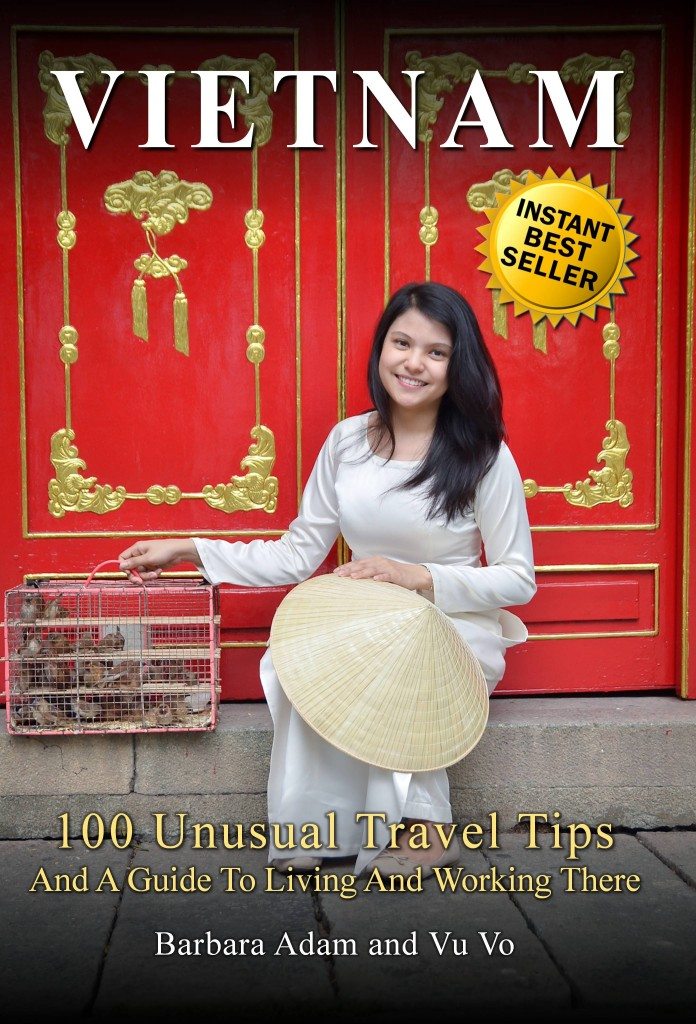 I recently had the opportunity to read a new book about Vietnam.  Part travel guide and part love letter, "Vietnam: 100 Unusual Travel Tips and a Guide to Living and Working There" is an eclectic combination of travel tips, culinary insights, and cultural information.  It is peppered with so many glorious photos that every reader is transported, just a little bit, to bustling cities and lush rice fields as they learn and discover the real Vietnam.
"This is a book that attempts the nearly impossible – explaining Vietnam to an outsider. The country is a fascinating mix of old and new, urban and rural, Communism and capitalism, with wafts of Chinese and French influence."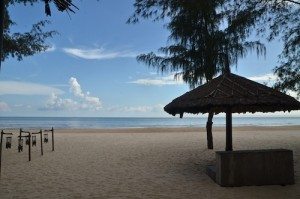 The first section of the book is loosely organized along a south to north route across Vietnam.  Typical and useful tourist information is intermingled with unusual tips and mouth-watering detail about local delicacies.  I only made it through the first few stops before seriously considering booking a flight to Vietnam.  Yum!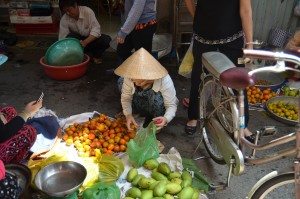 An interesting historical perspective on the country follows as well as a wealth of practical travel information, for example, seasonal weather trends, visa details, and airport information.  The tips in this section will save you money and headaches!  They will definitely help you enjoy a successful trip with kids.  Having lived in Thailand, I particularly enjoyed the detailed guidance on crossing the street – a hair-raising experience in many parts of the world. I thought I was the only one who sidled up to a local and crossed the street beside him or her in an attempt to maximize my odds of survival.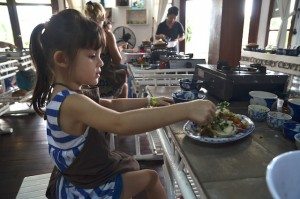 One of the things I loved most about this book is the thoughtful detail about cultural etiquette.  So often travel guides focus on how the tourist can maximize sightseeing opportunity.  But, for me, travel is about so much more than sightseeing.  Conscious travel is the best door to understanding another people.  My hope is that travelers avoid insulting their host country with rude or improper behavior. This book will absolutely help you be a conscious and polite traveler in Vietnam and it will give you insight into what you are experiencing and enjoying.  Travelers with awareness and curiosity can help breed true cross-cultural respect.  There is always so much to learn on both sides of every cultural exchange.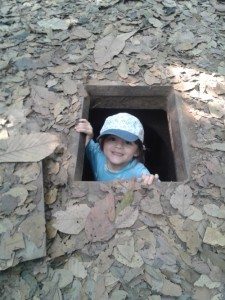 My experience is with Thailand and I was fascinated by the similarities and the differences.  For example, a traditional and polite greeting in both countries translates to "Have you eaten rice yet?" and neither culture has an easy way of saying "no."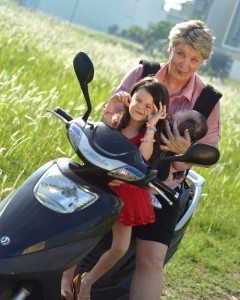 I caught up with the authors to ask a few questions:
Is there one Vietnamese word or phrase that captures the spirit of the culture.  For example, I think of "OK" as sort of capturing American culture – the good and the bad.  You hear it everywhere and wraps up all sorts of American ideas.
Barbara: "This one is very tricky. I think "không sao" (no problem) sums up the Vietnamese attitude to most things. They're a very relaxed people. Husband and co-author Vu, meanwhile, thinks " dạ" (yes) sums up Vietnam. Because in Vietnam it's rude to say no, so everyone always says yes. Yes can mean yes-yes, or it can mean yes-no, and it's usually said with a smile so working out the yes-no is very very difficult."
Travelers often leave with an enriched and better understanding of a culture.  What is the one thing you'd like visitors to leave Vietnam understanding?
Barbara: "I'd like visitors to leave knowing a bit more about Vietnamese's rich and diverse culture and history. China ruled for 1,000 years and France for about 100. Japan occupied Vietnam for a few years after World War II, too. Not many people know that fact!
For centuries, even after the Chinese were kicked out, Chinese was the official language, and a mandarin system was in place. The country was ruled by a series of dynasties, until the Nguyen Dynasty's Emperor Tự Đức ceded parts of Vietnam to the French in 1862. The rebellion against the French began almost immediately, continuing until the French withdrew in 1954.
In spite of its turbulent history, Vietnam remains an independent country with its own culture and language. It's now a Communist country following China's lead in promoting a market economy. It's a country of so many quirks and contrasts. I really hope after visiting here people don't think of Vietnam only in terms of the last war."
Well, after this we got so caught up in thinking about culture that we had a long, fun, and detailed exchange which I will summarize in a post on language and culture in Southeast Asia as soon as possible!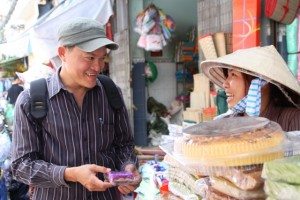 The entire second half of the book is dedicated to providing information that can help anyone move more permanently  to Vietnam.  Again, the photos and food tips make any visit to Vietnam seem like a fantastic idea.
If you're planning a trip, a move, or are just interested in Vietnam, keep your eyes open for our next post and pick up a copy of Barbara and Vu's new book "Vietnam: 100 Unusual Travel Tips and a Guide to Living and Working There" available right here!