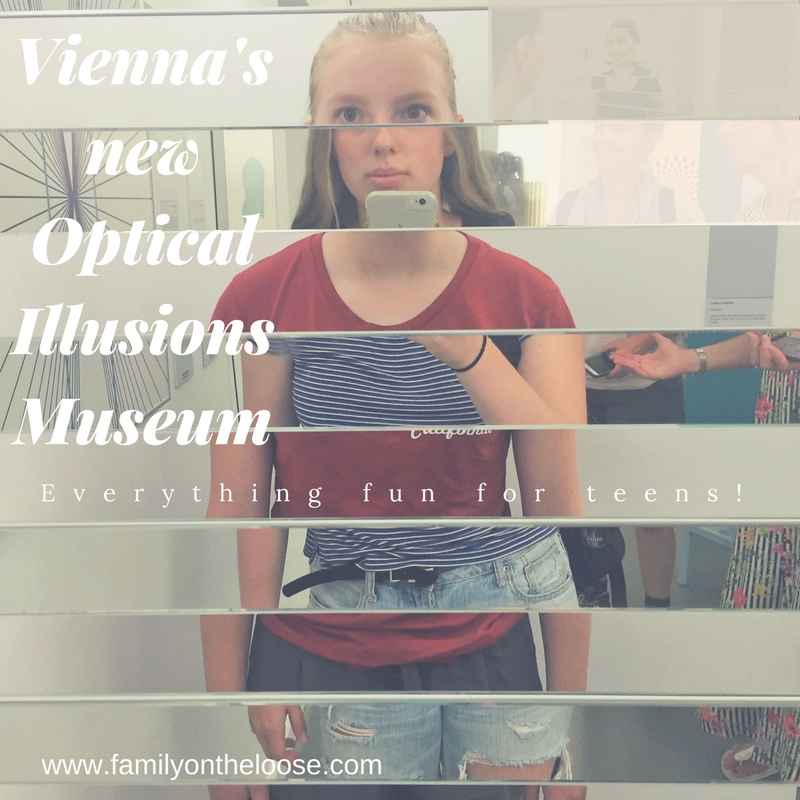 Tucked just a block off the popular Graben walking street, and behind Meinl, a luxury grocery store worth browsing for hours on end, is a brand new optical illusion museum.  There is nothing particularly Viennese about the museum but it's interactive, surprisingly educational, and a lot fun.  This new museum is an ideal spot for 'tweens and teens in need of a little independence, puzzling, and funny photos to share with friends.  It also provides a nice contrast to the many more traditional art museums in Vienna.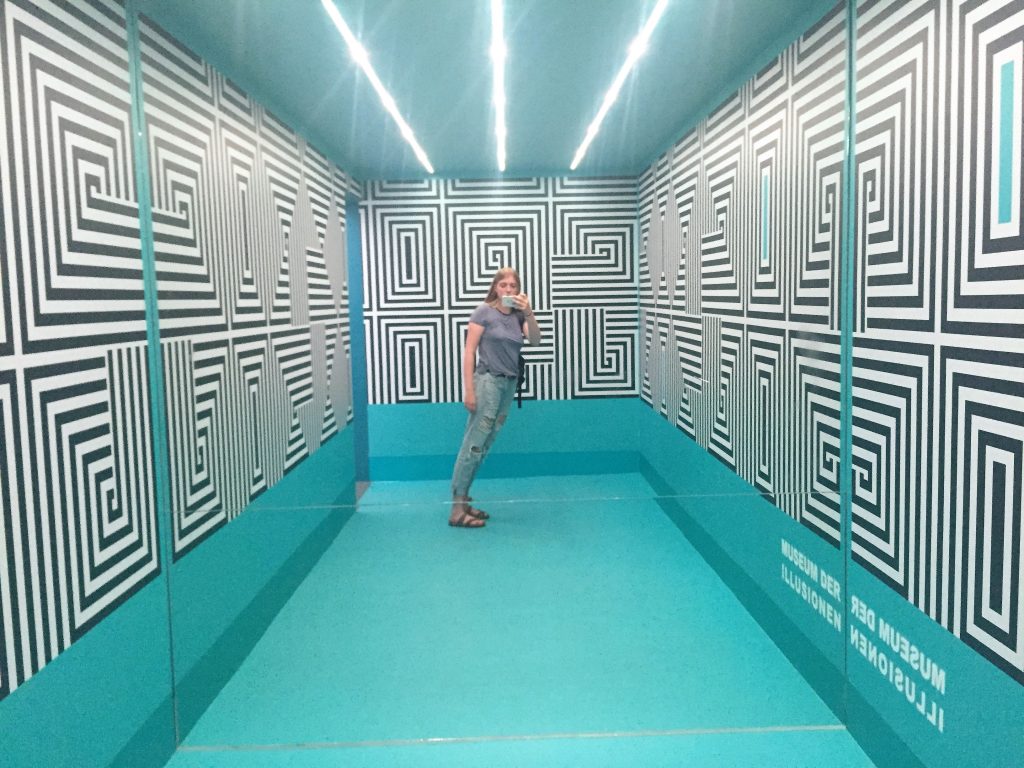 The front room is just a table full of wooden puzzles for trying and buying.  It draws kids right into hand-on exploration.  The staff are friendly and even offered us access to a little cabin for storing our heavier bags while browsing the exhibits.  There are no lockers for valuables.
Many of the exhibits are simply traditional optical illusions with nice explanations and fun twists such as a physical object that can be held up to prove that two lines or shapes which appear different are, in fact, the same size.  The explanations were in German and English, concise, and insightful. There are also several fun, traditional, physical math puzzles.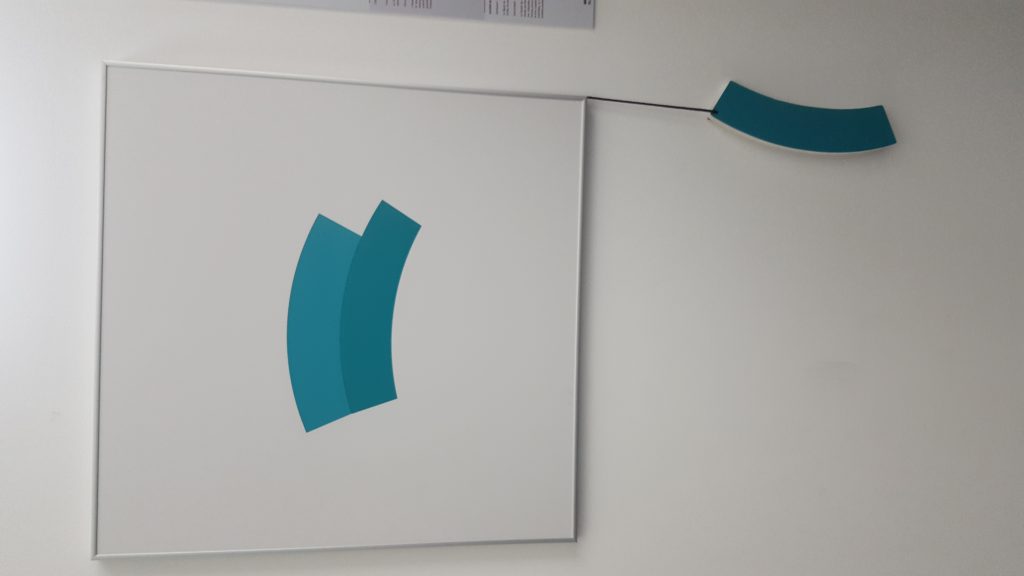 The real draw of the museum are the full-size interactive and unusual displays: a walk-through tube that gives the sensation of motion, a mirror room, and several funny photo opportunities.  My favorite was a giant set of nine inverted  Einstein faces in the first hall that can be made not only to appear pushed outwards but also to appear to follow the visitor left, right, up and down.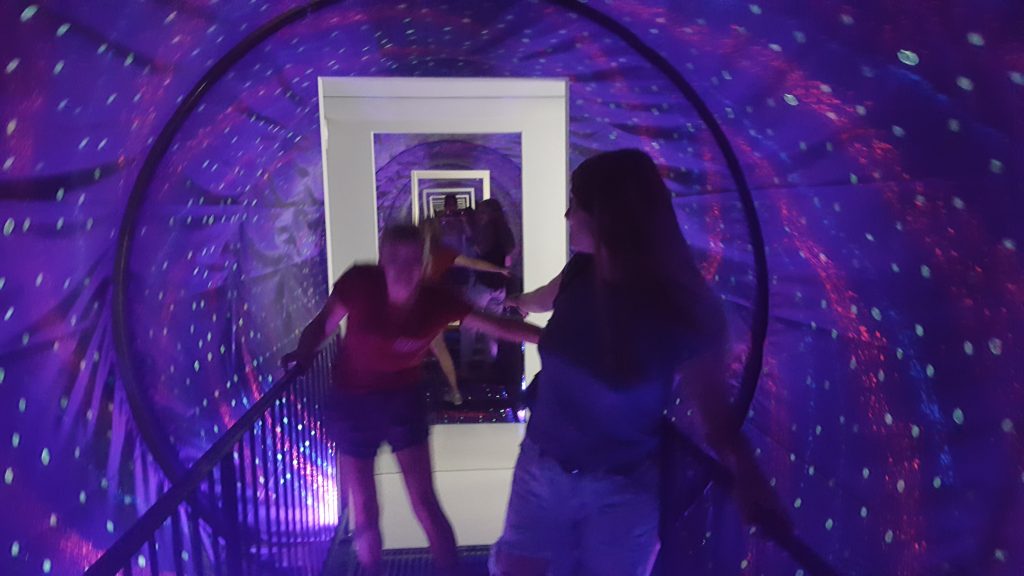 The only draw-back to the museum is its small size.  Many of the illusions require a visitor to take, for example, 5 steps backward while maintaining concentration.  The problem is that hall is narrow and it is easy for visitors to bump into each other or interfere with each other's concentration.  I suggest arriving right when the museum opens to have the most undistracted experience and the easiest time creating fun photos.