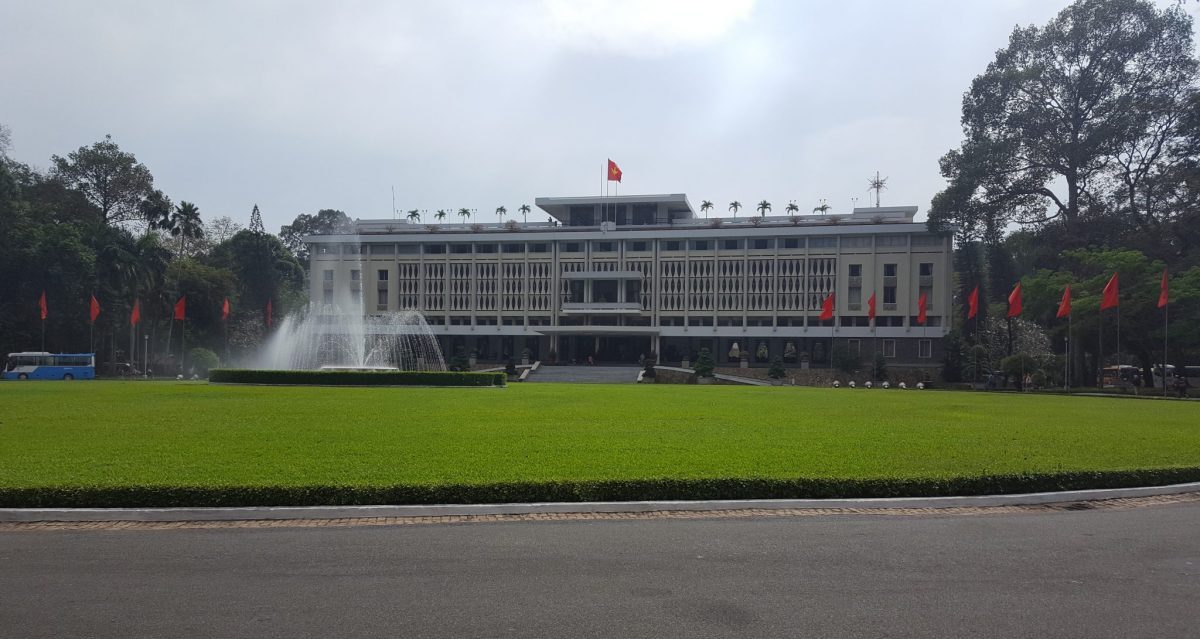 On our return trips to places we've been before we often try to fly through and have connecting flights in places we haven't yet visited. We did this a few years ago, stopping in Taipei for a few days on our way to Thailand, and in Memphis on the way back from Florida. Such a situation arose again recently on another trip back to Thailand, a country with which we have a long relationship. This time our airline had the option of transiting through Ho Chi Mihn City, a.k.a. Saigon, a place none of us had been. So we carved out a couple of days from our travel schedule to have a quick recon of southern Vietnam.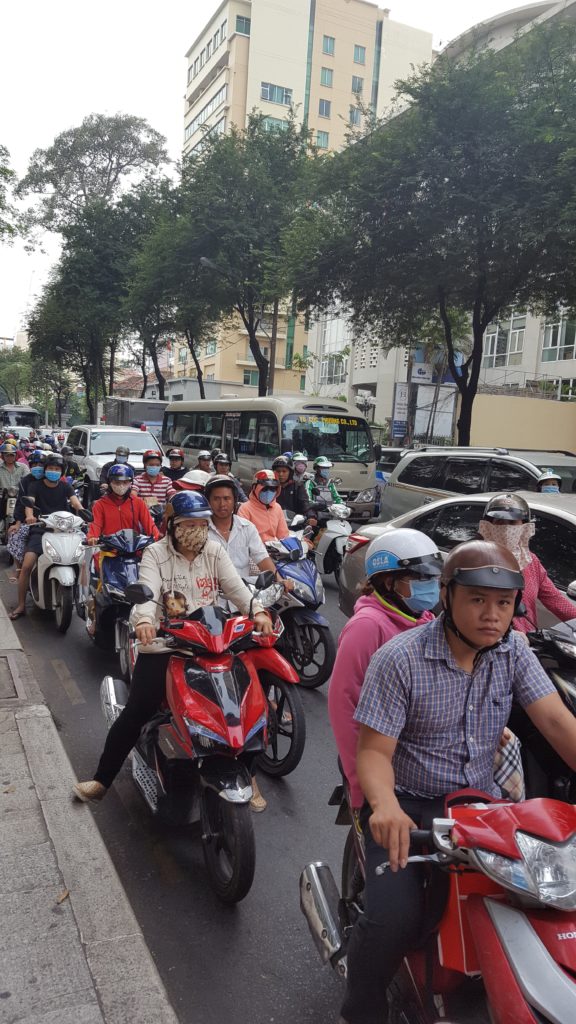 We were to land in Saigon early in the morning and had two nights before our early morning flight out to Bangkok. What could we do? First, I set to finding lodging, preferably in the downtown district because we didn't have extra time to find our way around. It turns out that Saigon, like most cities, has a wide variety of hotels and hostels right downtown. On an internet search based on the little bed icons on GoogleEarth I found what I thought was a pretty good deal at the Polygon Hotel a block from the Ben Thanh Market. I requested a room on an upper floor hoping to avoid potential street noise and opted to have the hotel driver pick us up at the airport for an extra US$20 to avoid that new city airport confusion.
I love that first exposure to a new place, trying to identify the differences and similarities to places we've been before. We were all excited to be discovering something new. Our room at the hotel was ready for us, even though it was still early. We had to take turns in the small elevator; four people with backpacks would not fit together, and we were not yet used to the tropical heat to attempt the stairs. The hotel is tall but skinny, with a couple of rooms on each floor. Our room was at the back of the eighth and top floor, but the elevator only reached the seventh. So the last floor was by the stairs anyway. The room was clean and nice, just as the internet photos indicated, but the view was of the neighboring building a few feet away. Oh well, we didn't plan to be there much anyway.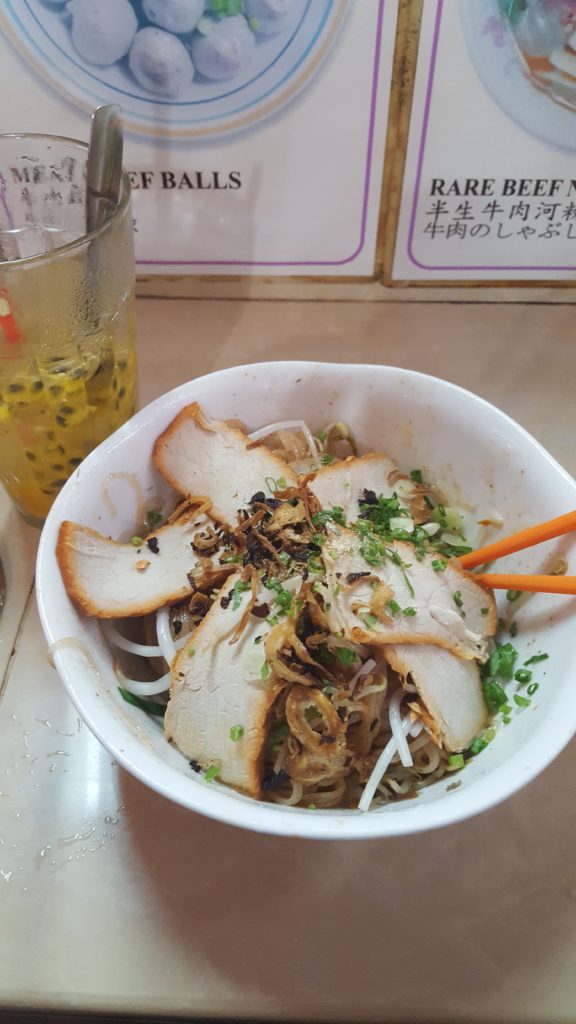 We dropped our bags and put on our walking shoes. First stop was the market for some breakfast. It was late morning and tropically hot, so none of us were in the mood to dawdle. After we'd penetrated the busy outer core of the market we stopped at the first food stall that had a smiling face. We ordered bowls with various kinds of noodles and choices of meat and spice, as well fruit smoothies all around. Soon we were getting our bearings and ventured into the labyrinth that is the market. We had no shopping agenda so the hawking sellers were not having much success with us, though we did come away with some fragrant flower blossom tea.
Only a few blocks away is Reunification Palace, the site of the end of Vietnam War in 1975. Previously it had been site of the South Vietnamese government, and the current government has kept it in its 1960s glory as a monument to their success. There are also sprawling palace grounds with the revolutionary tanks still in the shade of large trees. We venture through the place listening to the decades-old voices, from the bomb shelters in the basement, to the regal government meeting rooms, and the rooftop bar.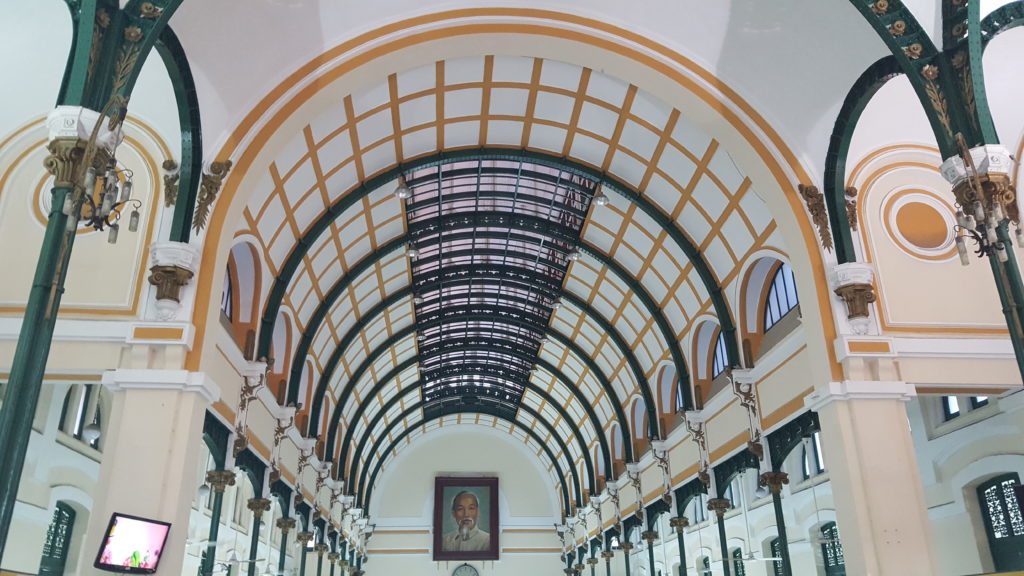 Around the corner is much more graphic depiction of the war years, at the War Remnants Museum. Don't let the well-kept military hardware out front fool you, this place is a somber reminder of how awful war can be, and particularly the role of the U.S. in it. It provided teaching moments not just for my kids, but also for me. Very sobering. On a lighter note and also within walking distance are the Saigon Cathedral and the Saigon Post Office, both examples of European architecture from the late 1800s. The later made more interesting by the socialist statues out front and the portrait of Ho Chi Minh inside.
We stopped for cold drinks, lunch, and ice cream along the way, as well as to be amazed by the beauty that is city traffic in Saigon. It doesn't hurtle along as much as flow like a river. Made up mostly of motorcycles, it miraculously parts for pedestrians and those turning from one street to another. I noticed several tourists videoing the traffic ballet at the larger intersections, and would never dream of renting a vehicle to try it for myself.
As it got dark on our first day we found ourselves at a rooftop restaurant in the neighborhood not far from our hotel, where we further explored Vietnamese cuisine. And we got to browse the night market before retreating back to our hotel to rest for the Mekong Delta.