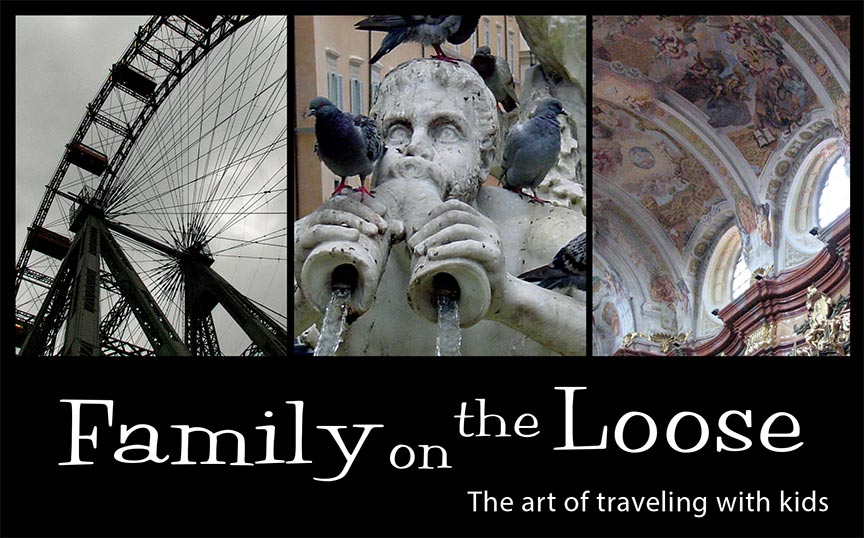 Family on the Loose: The Art of Traveling with Kids by Bill Richards and E. Ashley Steel will inspire laughter, learning and endless adventure with your family.
Pack your bags, hop a plane, and take a trip! Embarking on a journey with your kids can be a thrilling and rewarding adventure.  Family travel is also a great way to expand your cultural horizons and help cultivate our next generation of global citizens.
Great reviews of this book are everywhere.  Go ahead and Look Inside!
This new title from Rumble Books is intended for well-seasoned travelers and newbies alike who enjoy being with their children, want to enrich their education, and are excited to discover, as a family, the vast and unique experiences this world has to offer.
Our book offers hundreds of easy-to-use ideas for:
Drumming up excitement for the journey ahead
Teaching your kids to pack themselves
Having fun at the airport and on the plane
Easing jetlag and schedule changes
Involving everyone in setting itineraries and expectations
Making museums and tourist stops engaging for everyone
Enriching your travel experience through journaling
Keeping the joy of the journey alive long after your return
Discovering cultural education in your own back yard
Enjoy an excerpt on ideas for keeping kids happy, active, and engaged at the airport!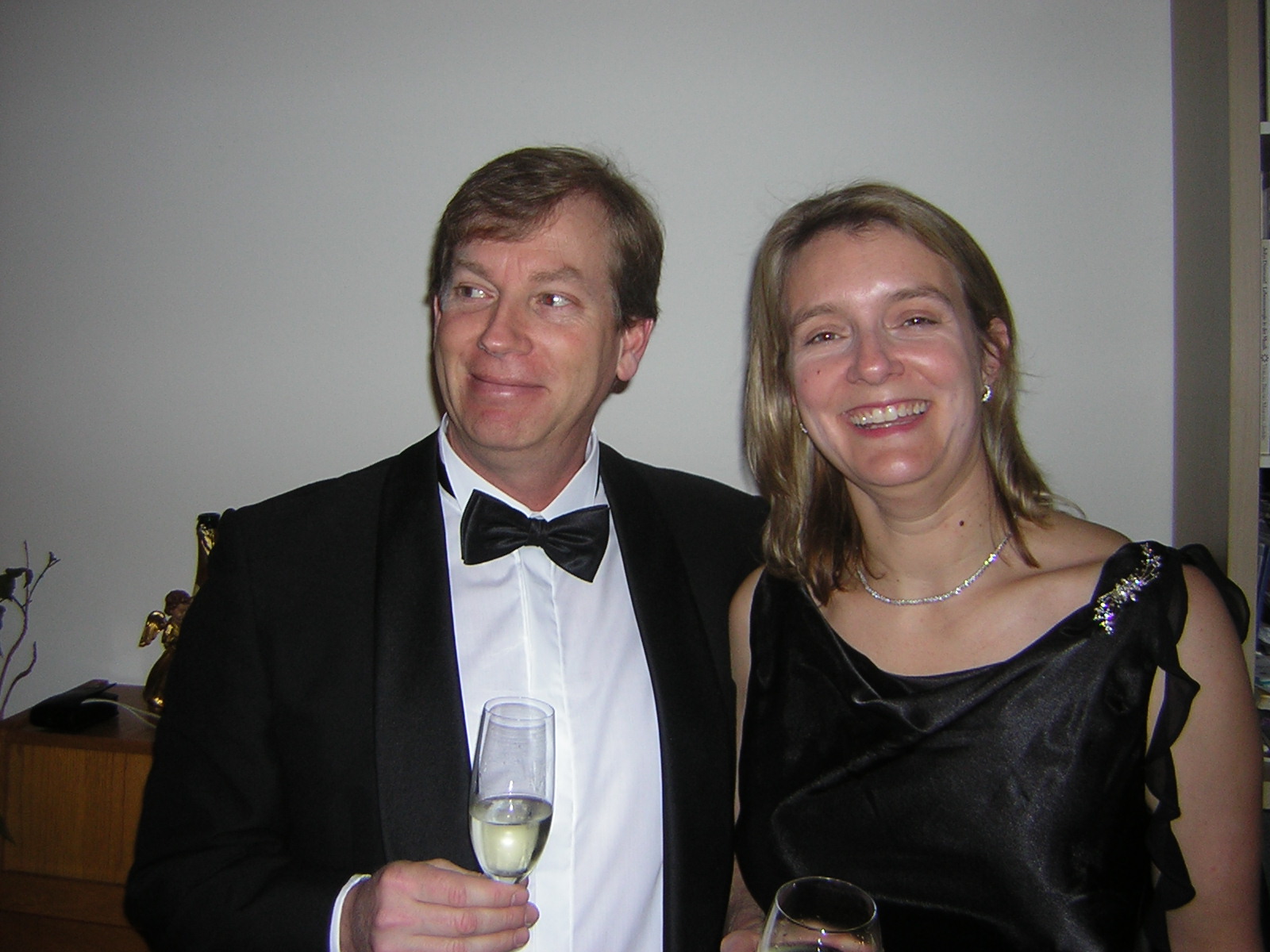 Between them, Bill Richards and Ashley Steel have visited over 40 countries.  They have two wonderful and well-traveled daughters.
As a family, they've visited or lived in the USA, Canada, Japan, Italy, Spain, France, Austria, Slovakia, England, Hungary, Slovenia, Denmark, and The Netherlands.
They've traveled by discount airline, overnight train, crowded bus, rental car, and camper van.  They've slept in fancy hotels, hostels, bed and breakfasts, campgrounds, with friends or family, and in rented apartments.  They have all carried backpacks, squeezed into one family backpack, rolled suitcases, and even traveled without so much as a toothbrush.
In his other real life, Bill is a forest ecologist.  He has an MS from the University of Western Washington in Environmental Science specializing in Landscape Ecology.  He currently works as a restoration ecologist and has published his work in Conservation Biology, Forest Ecology and Management, and the Natural Areas Journal.
Bill grew up around the Great Lakes on both sides of the Canada-US border, and accompanied his parents to over a dozen countries before graduating from high school.  A committed adventurer, he has stood atop snow-covered peaks in Nepal, jungle-cover pyramids in Guatemala, and cross-covered Duomos in Italy.
He has lived and worked in the United States, Canada, Australia, Thailand, and Austria, and has traveled extensively in North and Central America, Eastern and Western Europe, and West, Southeast, and East Asia.
One of his goals is, eventually, to accompany his daughters to Mongolia.
Ashley is a research scientist and science educator.  She co-founded Science Inquiry and Research Council (SIRC), a non-profit organization, to improve science education.  Her published curriculum, The Truth About Science, has sold over 5,000 copies.  Ashley has used the book, and ideas in the book, to run many teacher workshops on the scientific method, statistics, and ecology.  She finds it especially rewarding that others educators, educators she has never even met, have used the book in their own teacher training courses.  The excitement of discovering that a book you wrote is being read in a distant location by a person is huge part of what inspired Ashley to finish Family on the Loose.
Ashley graduated with distinction from Duke University, during which time she lived for five months in Denmark.  She has two M.S. degrees and a Ph.D. from the University of Washington in Seattle.  She lecturers enthusiastically and her research has been published in lots of scientific journals and magazines (though it's never enough).  She has been lucky enough to enjoy a Luce Fellowship, for one year of work in Southern Thailand, and a Fulbright Fellowship, for teaching and research in Austria.