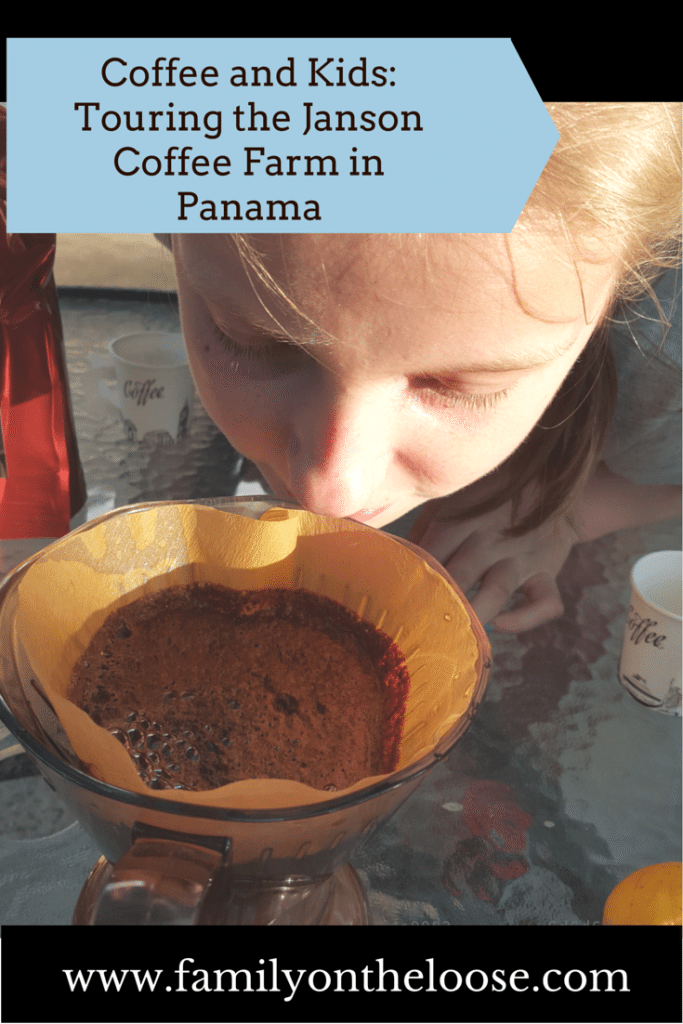 We arrived in the Chiriqui Highlands in the early-afternoon.  By the time we had enjoyed a leisurely breakfast, rented an SUV that could actually hold a family of four, and navigated our way through the sprawling town of David, it was a bit later than we had expected.  Instead of heading to Boquete with it's lively ex-pat scene, we went straight to Volcan, on the south side of the volcano, Volcan Baru.  With just a few "upscale" restaurants and tourist attractions, we expected Volcan to provide a more authentic Panamanian experience.  And it did! After settling into our hostel, we were eager to see the mountains and the coffee before our entire day evaporated into logistical doldrums.
There isn't a sign or map to be found in Volcan.  A faded poster at the hostel indicated that there really was a coffee farm and, with the loan of a cell phone from a women who just happened to be nearby, we reached Leif at Janson Coffee Farm.  It was getting late he said, but if we hurried we could get a nice view and quick tour.
He provided some minimalist directions and we were off.  Through town, to a side road, a fork in that road, and then a long stretch of smooth dirt road sloping gently upward.