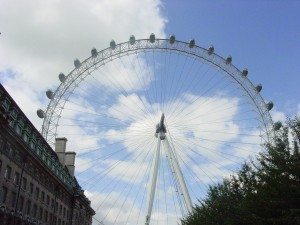 It wasn't that long ago when finding a hotel meant pulling out my Lonely Planet Guide and telling the taxi/rickshaw/tuk tuk driver to take me to whichever guesthouse was recommended.  Many other travelers used the same method and inevitably places became too popular and overcrowded.  Sometimes I found lodging by word-of-mouth and by getting advice from other travelers, but often these recommendations were based on the very same guidebooks.  Sometimes lodging solicited me.  I remember coming out of immigration at the Kathmandu airport and being accosted by a sea of people offering beds in their various guesthouses and feeling overwhelmed by it all; the sights, the sounds, the hustle, the bustle.  But that was in the 80's, when international phone calls were only for periodically checking in with worried relatives at home and incoming mail was so slow it had to be sent general delivery weeks in advance.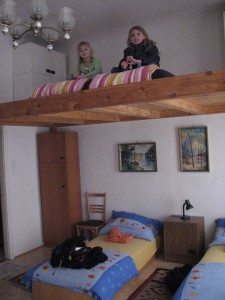 Nowadays finding unique and comfortable lodging is much easier.  With internet and smart phones, there is so much information at our fingertips.  Of course, I'm now traveling with a family and not quite as comfortable with uncertainty as I once was.
At a minimum, I look to book lodging for the first few nights of a journey, and sometimes the last few nights.  Depending on my confidence with room availability, I may even try to book accommodation for the entire trip, something I never would have considered 25 years ago.  Also, hopscotching through the capitals of Europe over a couple of weeks requires a different level of planning than backpacking through SE Asia for six months.
First I set an itinerary, then I can set upon finding places to sleep.  Knowing how long I'm going to be in a place will set sideboards for finding the right accommodation.  Hotel or other traditional lodging options will be most appropriate for one night, but longer stays open up the possibility of short-term apartment rentals or house swaps.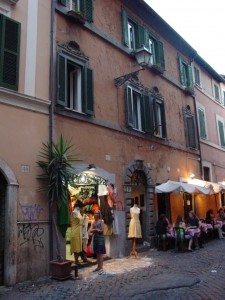 The last time I traveled to a new place and needed to find lodging was a visit to Prague and Ceske Bodejovice in the Czech Republic.  I was going to be in each city for a couple of days and I wanted to rent an apartment in each place.  Experience has taught me that an apartment typically has more space than hotel or hostel rooms, and can be cheaper than either of those for sleeping space for a family of four.  I started with Google Earth to get the lay of the land of each city.  I wanted to stay relatively close to the downtown attractions to minimize commuting.  For the first time I noticed the little bed icons overlaid on the city map, and started to explore them.  Soon I had identified apartment rentals in various neighborhoods and cross-referenced these to websites explaining logistical details like number of beds, cost, and availability.  In no time I had reservations for a nice quality, reasonably-priced, and centrally-located apartment in each city.
Over many trips, I've dealt with apartment rental associations with various levels of sophistication in their websites, from only a few apartments to a searchable database of hundreds, if not thousands, of units.  When possible, I try to avoid corporate-looking clearinghouses of information, and select what appear to be locally controlled websites.  I've had good experience finding hotels this way too, like a small one-star hotel down an obscure Venetian alley.  We hunted for that hotel in the rain and finally found it behind a tiny passageway.  It was a fabulous experience, but Expedia or TripAdvisor weren't going to get me there.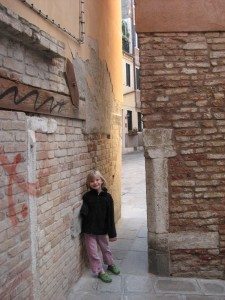 Our adventure a couple of years ago to Catalonia in northeast Spain typifies my lodging strategy.  It was the winter off-season so I was hopeful that demand for lodging would be low.  I found a cozy, central apartment in Girona through a local association website for the first couple of nights.  After that we were on our own.  We stayed in Figueres, Cadaqués, and Besalú, before returning to Girona, and in each of those towns we found great little hotels on the fly.  One hotel even had a playground on the roof! There was a risk which I hadn't figured on, that lodging would be closed for the season because of the lack of tourists, but it all worked out.  We had such a good time that we never made it into Barcelona, one of my favorite cities, and our original destination.
So I guess my lodging philosophy hasn't changed that much with kids.  I definitely like to have a little more security upon arrival.  But the whole family enjoys the adventure of heading into the unknown and discovering what even the best guidebooks haven't found.