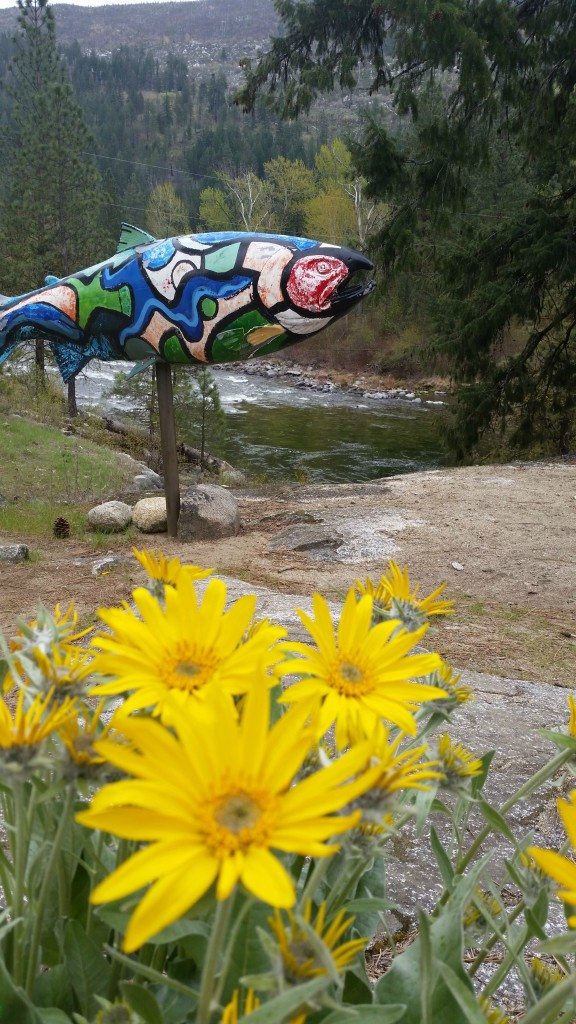 Looking for a quick escape from city or suburb? Sleeping Lady is a perfect family-friendly destination.  Tucked in between Leavenworth, a fun Bavarian village, and the Cascade Mountain Range, Sleeping Lady offers peaceful pine walks, gourmet food, and more.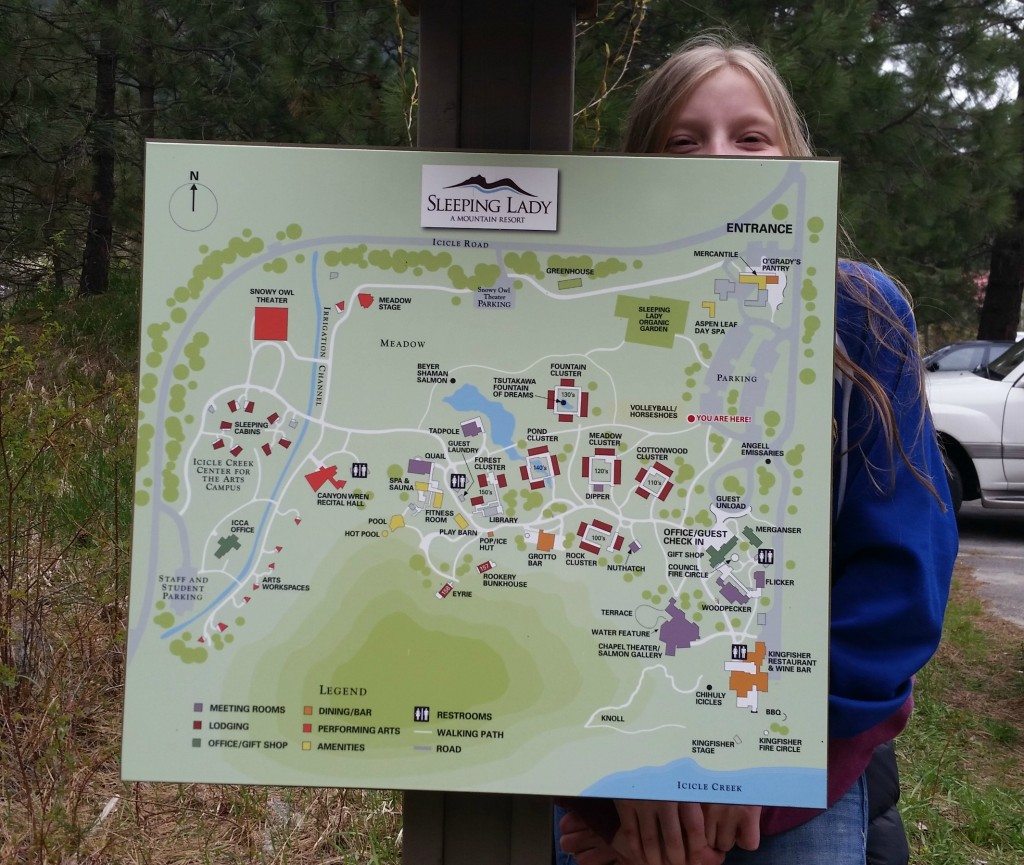 Just a quick peek at the map gives an indication of all the fun tucked into this small space.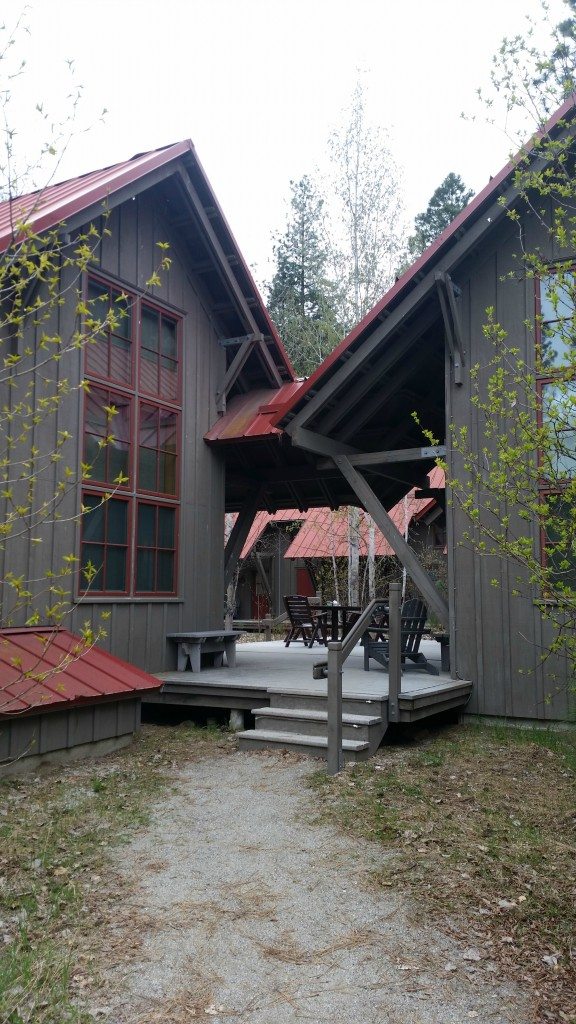 Guest rooms are clusters of cabins, often connected by boardwalks, with outdoor seating.  Inside, the rooms are warmly decorated with wood themes, bunk beds, and high ceilings.  At the edge of the resort is a day spa (extra) and a pair of rock pools (included).  The smaller hot pool is open all year and the larger swimming pool is only open in summer.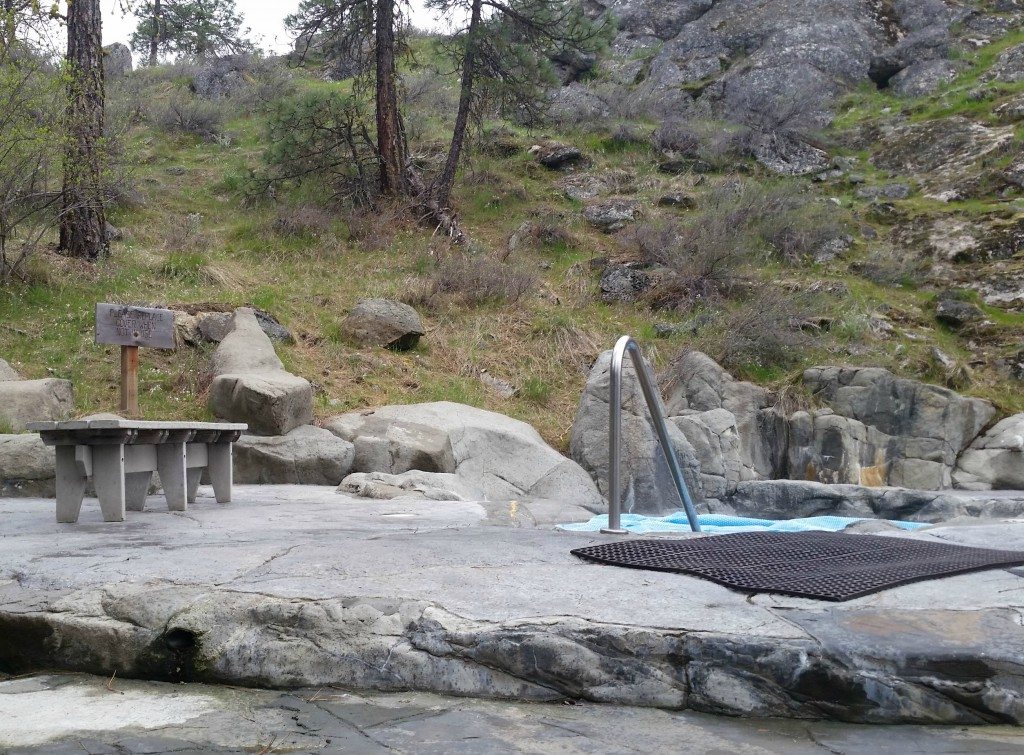 There's also a library for sitting and chatting indoors by a fireplace and a game barn with pool table, foosball, ping-pong, and play equipment for younger kids too.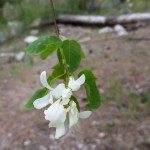 The on-site bar is aptly named "The Grotto" and is themed like the inside of a cave for cozy winter nights.  In summer, sit outside by the waterfall and roast s'mores.  Kids are allowed until 8pm.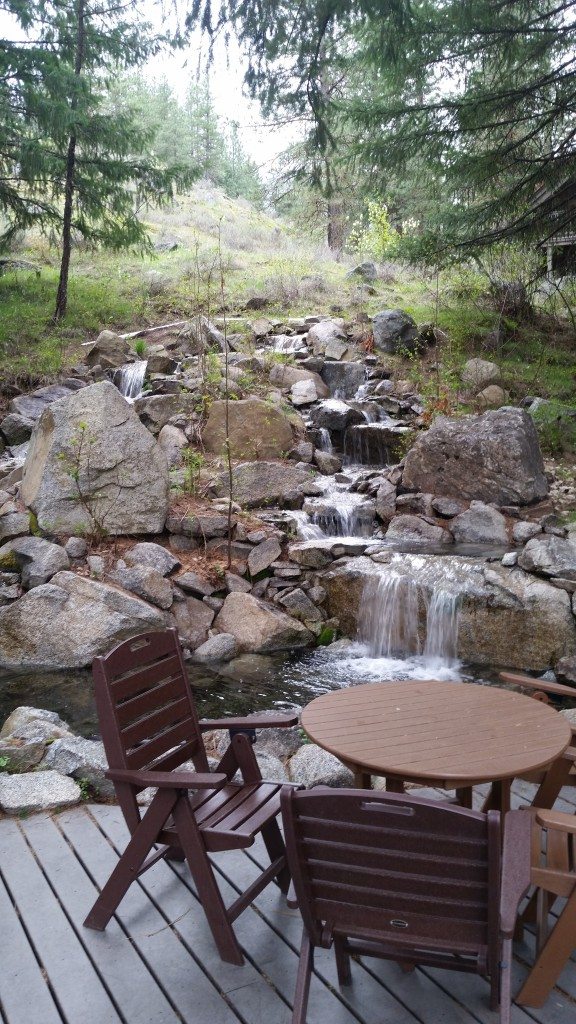 For our family, dinner and breakfast The Kingfisher Restaurant is the highlight!  Dinner and breakfast are both locally-sourced (when possible), all-you-can-eat buffets with options to suit kids as well as adults.  Last trip included prime rib, sauteed mushrooms, roasted brussel sprouts, sweet potato  home fries, chunky guacamole, chocolate chip muffins, and mounds of bacon.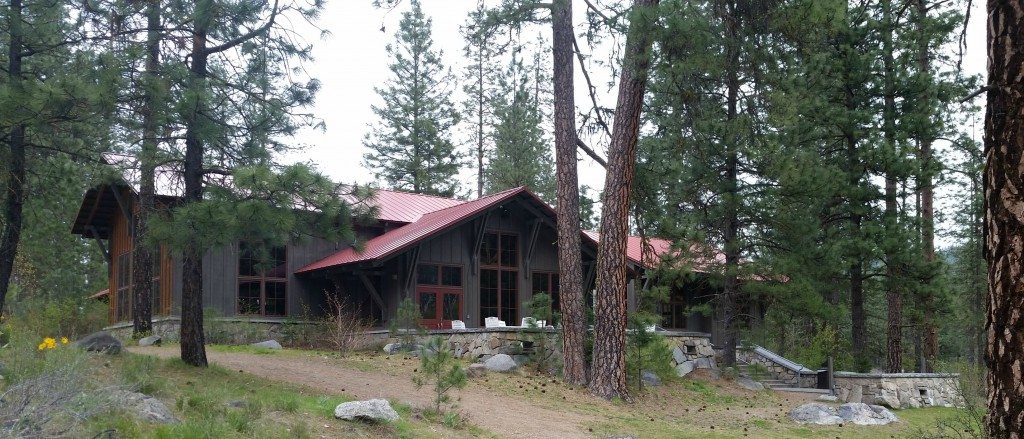 An overnight stay can be expensive but manageable by taking advantage of the many possible deals.  Kids 4 and under are free for example!  Weekday night prices can be reduced with AAA membership, Chinook Book coupons, and Das Deal (available in Leavenworth) Coupons.  Check out the Canine Companion rooms too.  Your dog will love it!
Add horseback riding, skiing, or a whitewater adventure to your trip for real taste of everything Leavenworth has to offer.